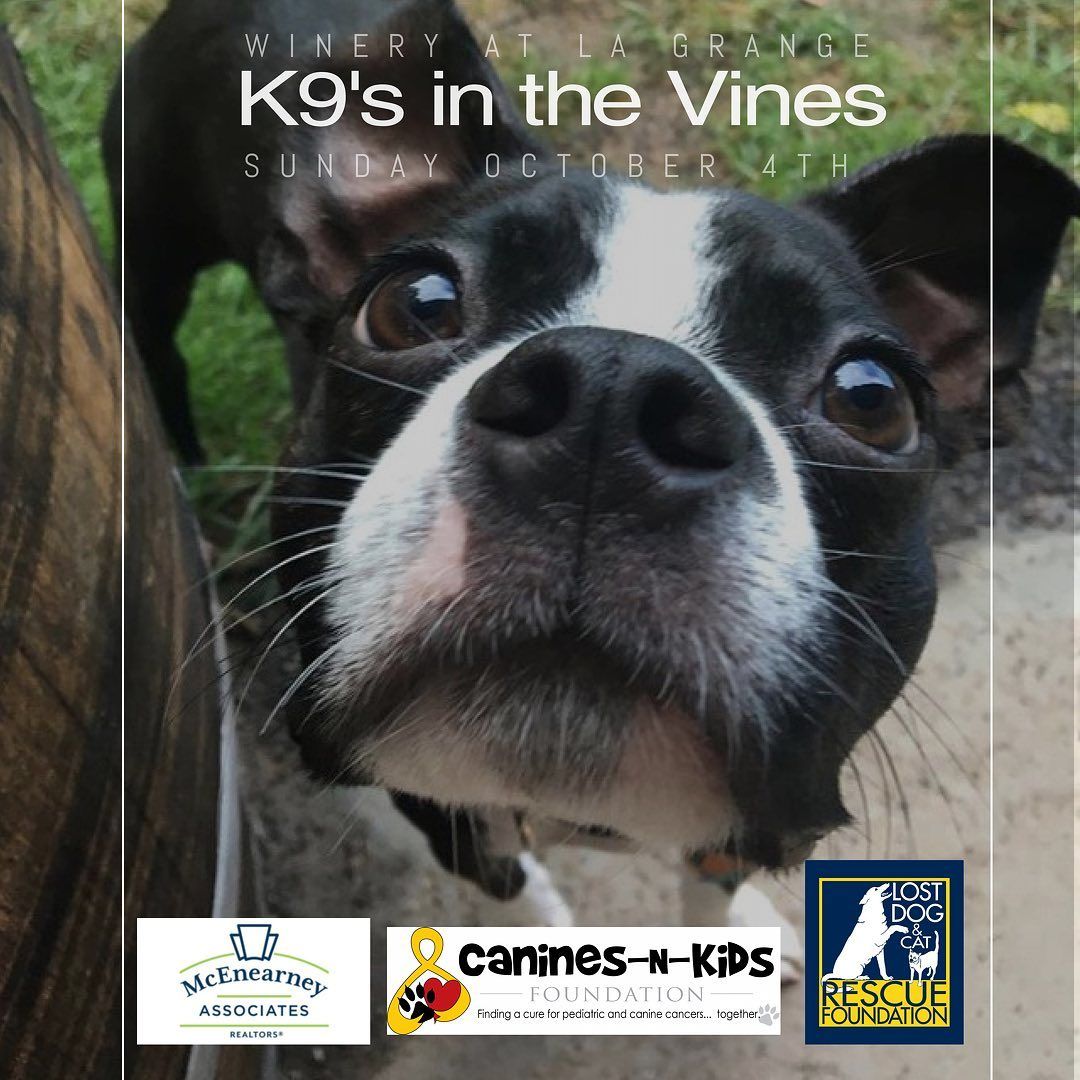 Grab your leashes and grab your dogs- We will be hosting our annual K9's in the Vines on Sunday October 4th at The Winery at La Grange! Enjoy a leisurely walk through our vineyards with your pup while stopping in at several tasting stations along the way to sample the wines we grow on the estate.
A portion of ticket sales will go to our featured partner Canines-N-Kids Foundation. Ticket pricing will include the wine tasting and stemless K9's in the Vines wine glass as well as 10% off your bottle purchases that day at the winery! Add onto your ticket purchase at time of check out for a Project Hearts & Tails BRAVE Dog and book donation for an additional $30.
Lost Dog and Cat Rescue Foundation will have adoptable dogs on site and ready to meet! Afterwords stay around and enjoy food trucks and local dog related vendors, wine and live music! The Winery will be open our normal hours of 12-6pm.
Ticket Price is $30 per person/dog(s), ($25 per Wine Club Member)
The walk begins at 11am and we will keep admitting people up until 12pm for the walk.
*maximum of (2) dogs per handler.
*Tickets are only required for those 21 years of age and over, those under the age of 21 must be accompanied by a ticketed adult.
**All dogs must remain on leashes while on the winery property, all children must be under direct supervision of an adult at all times.** Get your Ticket at https://bit.ly/3c9CLyl