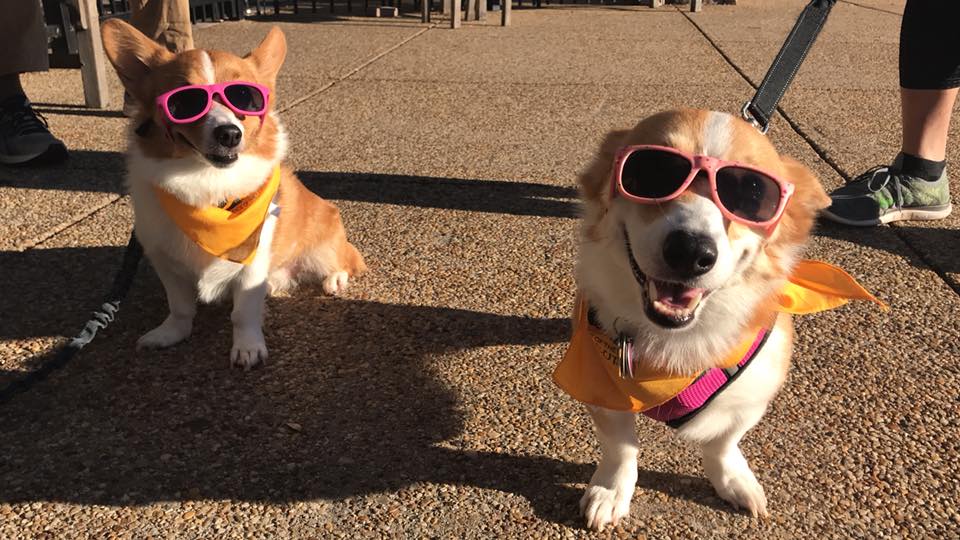 Click here for Two By Four 5K Results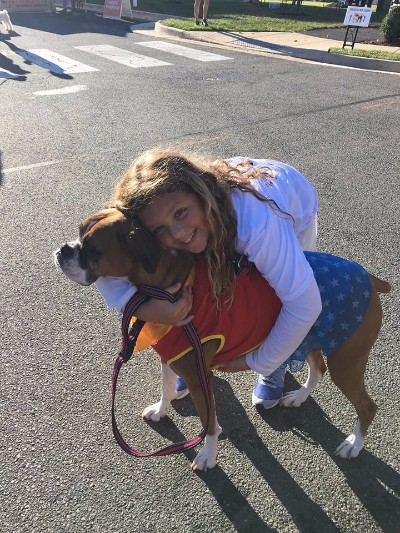 Isabella & her Dog Roxie
Congratulations to the nearly 350 two and four-legged athletes who CRUSHED It in the first ever Two By Four Race on the morning of Sunday, October 1st, 2017 in beautiful Brambleton, Virginia.  Canines-N-Kids Foundation  partnered with the Smashing Walnuts Foundation to host this unique timed 5k race and un-timed 1 Mile Dog Jog/Fun Run to raise awareness of and funding for cutting edge research in the cancers that kids and pet dogs BOTH develop, notably brain cancer, osteosarcoma, lymphoma and leukemia. 
This race, part of the Race Brambleton series, brought together our Loudoun community and beyond- runners, both human and canine, families, running clubs, Girl & Boy Scouts, school and community volunteer organizations. 100% of net proceeds went to support the work of the Canines-N-Kids Foundation and Smashing Walnuts Foundation in our missions to fight the cancers shared by our most vulnerable patients – kids and man's best friend!
A big THANK YOU TO all those who made this Race a wonderful Success:   
Our Awesome Volunteers and Steering Committee
Our Sponsors, Contributors & Honored Guests:
Olde Town Pet Resort
Fuzzypants Photography
Lisa Smith/ Pearson Smith Realty
Willowsford
Petswell Partners
Dog Day Afternoon
Orangetheory
Dulles South Veterinary Center
Loudoun Now
Race Brambleton
Lost Rhino
Bach 2 Rock
1000 Shakes
South Riding Pediatrics
Nick's Taverna
The Oncology Service
Starbucks South Riding
Massage Hope
Goose Creek Veterinary Hospital
Blue Ridge Grill
Lost Rhino
Jay Korff, WJLA
Representative Barbara Comstock
Arcola Fire & Rescue (Chris Stone)
Loudoun County Sheriff's Office
Bramblleton HOA (Rick, Dave, Christine & their Team) & Race Brambleton
Roberta Marovelli, Colleen Hanlon, Kara Mauceri (Strategy Revolutions & Tammy Baker (Copy General)

---

MARK YOUR CALENDARS!!!  We look forward to the 2nd Annual #2x4Race on Saturday, September 29th, 2018!!!
Kids Fun Run!

Awesome Volunteers!

5K Finishers!