Thanks for bringing comfort and hope to 100 more kids with cancer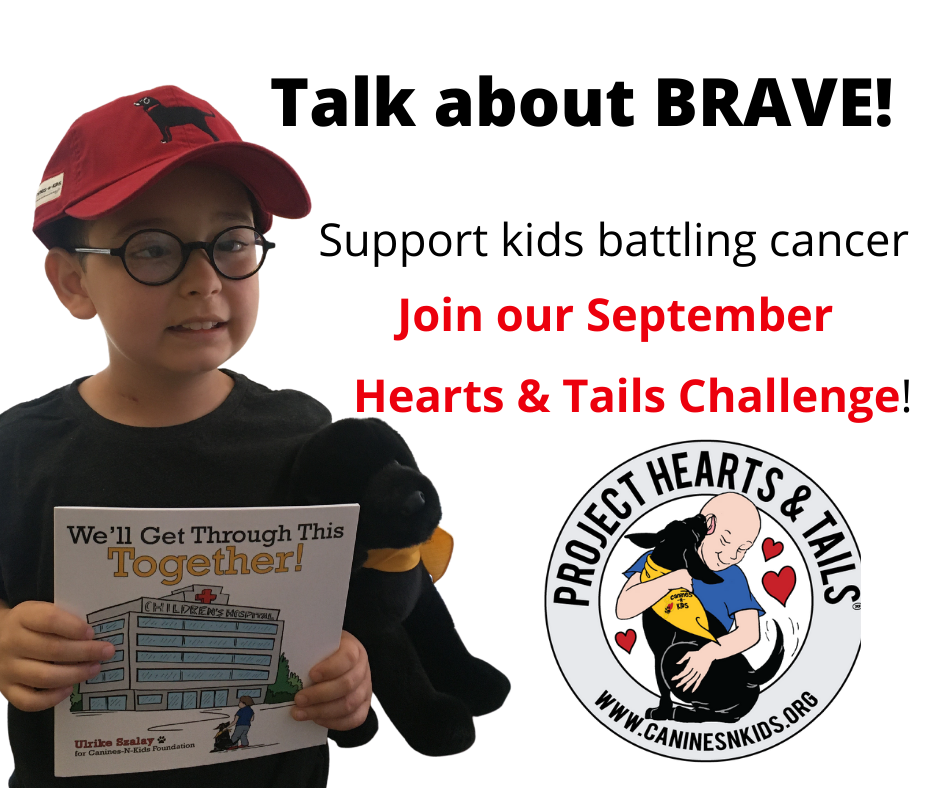 About Project Hearts & Tails
Project Hearts & Tails is a heart-warming program designed to bring comfort and hope to kids newly diagnosed with cancer. The program, which is free of charge, serves kids and hospital-based Child Life teams who guide and support them through their cancer treatment experience. It is currently available in 7 states and 14 hospitals.  
Children receive the book "We'll Get Through This Together!", in which a black lab accompanies  a boy going through every step of his cancer treatment. The lovable pup provides unconditional love and companionship to get through sometimes scary, lonely and difficult times: tests, treatments, not feeling well, physical changes, isolation, missing home, family and friends.
Each child also receives a soft, stuffed black lab pup named BRAVE (who matches the pup in the book).  Wherever they go, BRAVE promises to be a loyal companion and is always there to cuddle!  And finally, fitting with a sweet vignette in the book, every child receives a red, branded Canines-N-Kids baseball cap with the iconic Black Dog logo, thanks to the generosity of our friends at the Black Dog Company! 
Importantly, the program raises awareness of the similarities in cancers kids and man's best friend both develop.