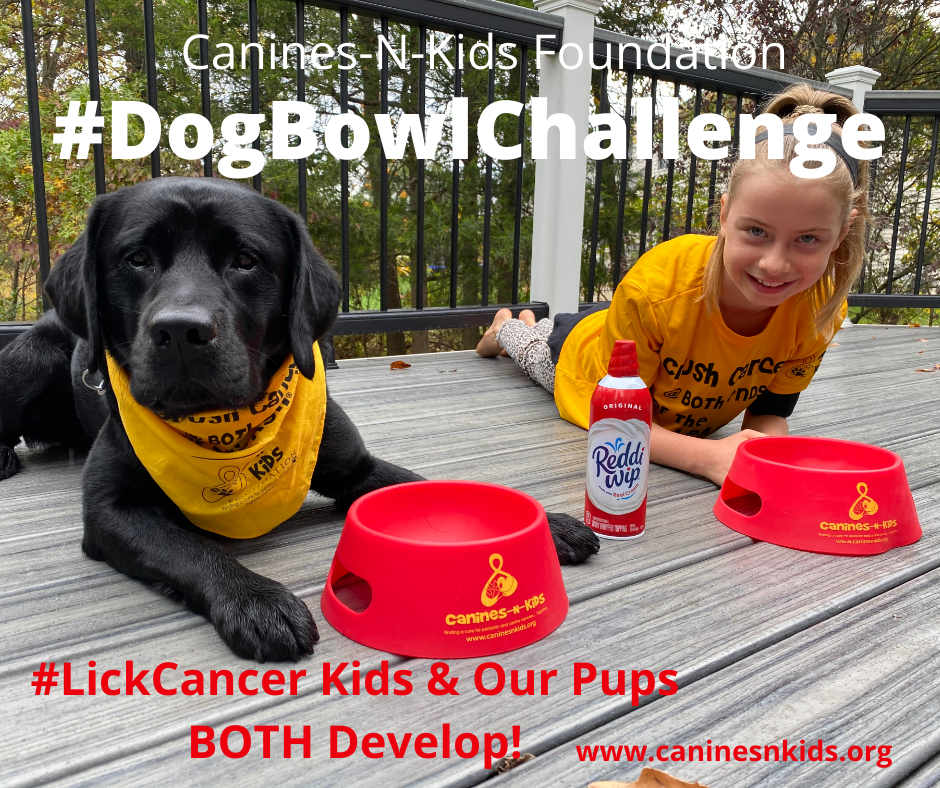 Grab two clean dog bowls, a can of whipped cream and your favorite canine friend and take part in something worthwhile and fun: the Canines-N-Kids Foundation's #DogBowlChallenge to help #LickCancer!
Similar to other challenges seen on social media, the #DogBowlChallenge seeks to fund research and raise awareness of the shared cancers that afflict both dogs and humans. Human participants are encouraged to compete simultaneously with their pups, slurping up whipped cream (or any other yummy treat preferred by both parties) from two clean dog bowls. The human must compete side-by-side with his/her pup and see who can complete the challenge the fastest, all while a friend films the fun. Once complete, the challenger must post his or her video to social media and encourage three other friends to participate, or donate $100 to the Canines-N-Kids Foundation.
The challenge is easy and fun, and only takes a few minutes to complete and post to social media. To accept the challenge, participants can follow the step-by-step #DogBowlChallenge guide located on the Canines-N-Kids website at https://caninesnkids.org/dog-bowl-challenge.html.  Otherwise, challengers can choose make a $100 donation to the Canines-N-Kids Foundation, via this link - https://bit.ly/dogbowlchallenge.
Once complete, challengers can post their videos to social media, along with the sample verbiage provided; tag the Canines-N-Kids Foundation (@Caninesnkids on Facebook and Instagram and @CNKFoundation on Twitter) and nominate three friends to complete the challenge next. The goal of the #DogBowlChallenge is to get on the floor with your furry friend; be silly and have fun – while creating awareness of and funding research for cancers that afflict both canines and kids. The #DogBowlChallenge kicked off December 3rd!  Join in the fun and do some good!