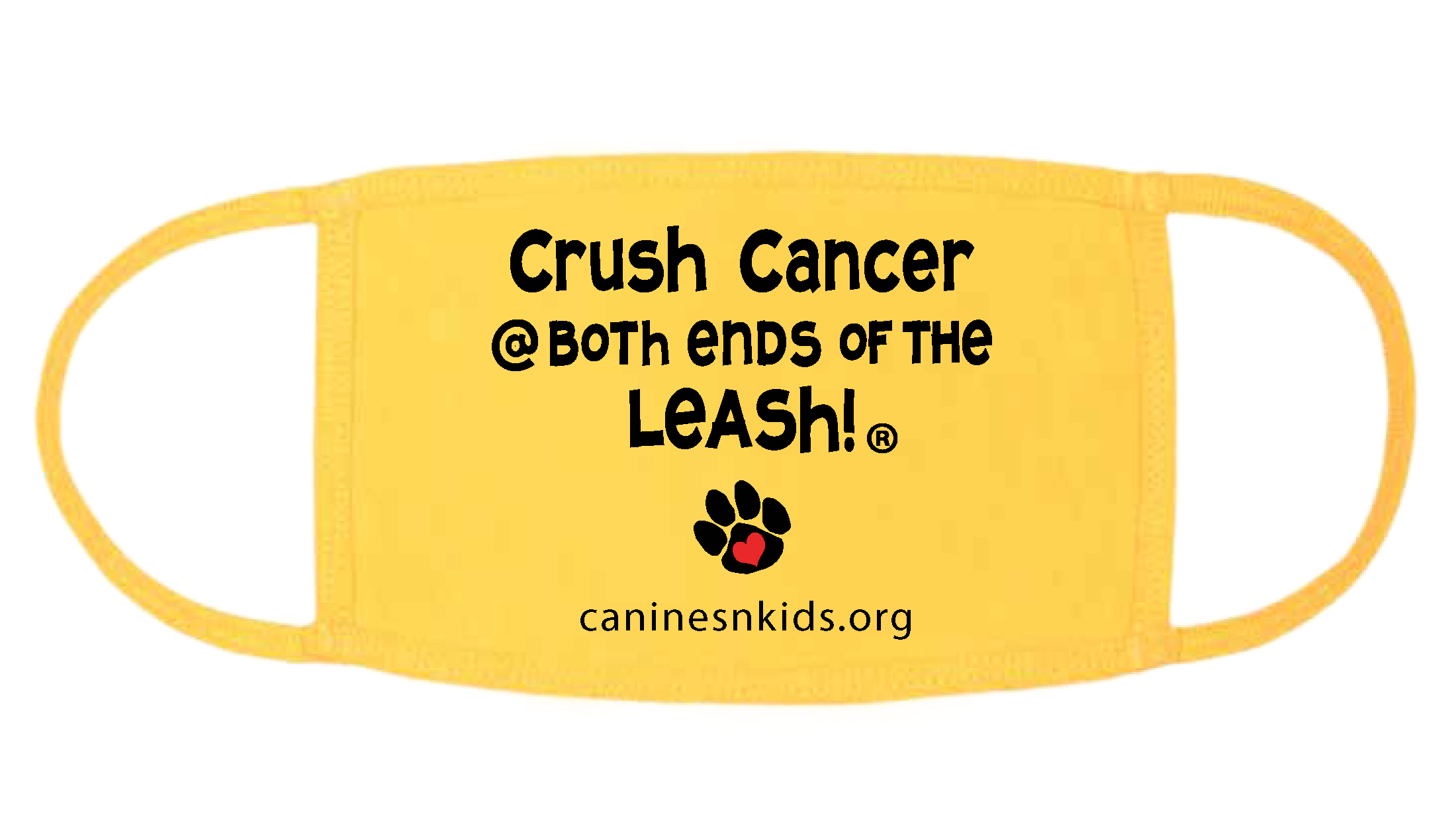 Now you have the chance to share your passion and the mission of Canines-N-Kids with your community every time you go out! We are thrilled to announce #CrushCancer masks are available for purchase and shipping starting September 15th. This small act is a huge support and helps to create awareness of our organization and our mission.

Plus, these masks are made of three layers of highest quality material and are manufactured by City of Angels PPE – one of the select few mask providers approved to sell via Amazon.com. The masks are three layers with a Pelon polypropylene 'middle' layer that prevents the spread of droplets. These types of masks are shown to be among the most effective in recent studies conducted by Duke University.

To purchase your #CrushCancer mask for $14.99 (including shipping and handling)], visit the CNK store.  We will begin shipping on/about September 15th!