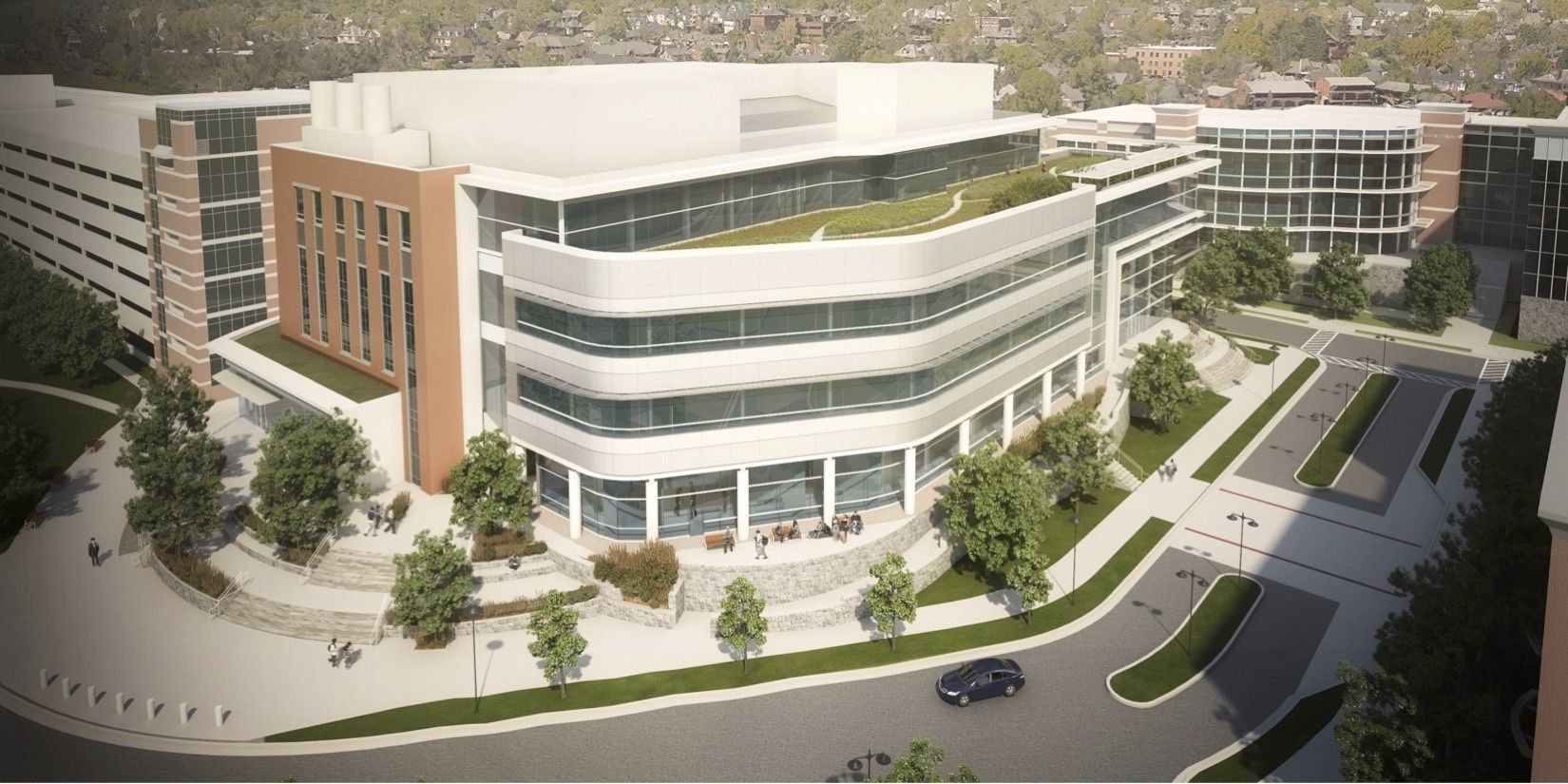 Virginia Polytechnic Institute and State University (known as Virginia Tech) - located in Blacksburg, Virginia - recently opened a 139,000 square foot addition to the Fralin Biomedical Research Institute at the Virginia Tech Carilion Medical School (VTC) in Roanoke.  The campus is "dedicated to biomedical research and training the next generation of leading biomedical scientists, while facilitating discovery-based medical education," according to a November 12 article in the Roanoke Star.
Within the new campus is housed the Animal Cancer Care and Research Center, whose purpose is to develop new procedures and novel approaches to treating a variety of cancers and "create the opportunity for advanced, integrated cancer treatment for dogs and cats in our region and transformative, translational research that will advance cancer treatment in pets and people alike," according to M. Daniel Givens, dean of the Virginia-Maryland College of Veterinary Medicine.
The center also accommodates the relocation of oncology services from the Veterinary Teaching Hospital in Blacksburg, and offers a wide array of services including medical, surgical and radiation oncology, and frontline cancer diagnosis and treatment for dogs and cats.
According to the article, the center's unique co-location alongside a human-focused clinic "embodies the One Health approach that  recognizes the dynamic interdependence of animal, human and environmental health, because animals often develop the same or similar cancers as humans." The hope is that therapies developed by researchers at the center will help human patients and serve as new treatments for pets.